GP partners - we want to help you with your workload issues
This starts with us talking to you to find out what your issues are. If you would like to take part then send us a message.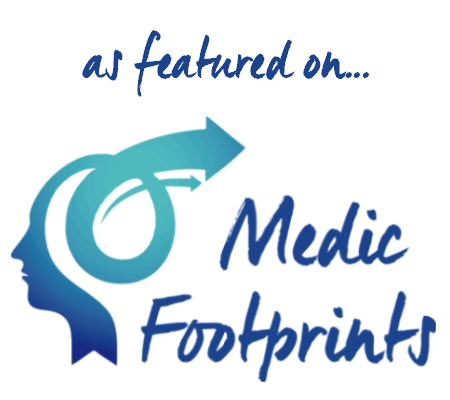 Along with Nick Walker (AI genius) we organise an informal meet up for anyone interested in health and technology, catchily called HealthTech Nottingham.
We've recently had the fortune to get in touch with Abeyna Jones from Medic Footprints. She has helped us promote the HealthTech Nottingham group and they offer inspiration for those looking to do something more with their medical degree.
From their website:
Medic Footprints is the only organisation in the world that focuses purely on Alternative Careers and Wellbeing for Doctors.
They are a social enterprise for doctors, by doctors
Their mission statement is to;
Raise the visibility of the wealth of careers available to doctors, beyond traditional medicine

Promote bespoke wellbeing initiatives for doctors

Support doctors in achieving their true career potentials by developing invaluable skills beyond their clinical practice, essential for great medical leaders in any domain.
Read ➞