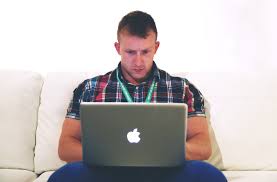 At itamus, whenever we do a customer development interview, we always ask to be introduced to more warm leads. "Do you know anyone else who it would be helpful for us to talk to?" We also ask for an introduction, usually by forwarding an email. This is the text of the email that we send:-
"Hi,
XXXXXX recommended you and said that you may be able to help us. Please let me introduce myself.
My name is Colin Coulthard. I work with my business partner Richard Thomas. We are two UK GPs who are looking at ways in which we can help improve healthcare in the UK. We're still at the stage of talking to people to make sure we're on the right track. We don't have anything to sell you.

We've already spent some time talking to XXXXXX, and they suggested that you would be a great person to talk to about these things.
We're struggling to understand people's problems with their health from all sorts of perspectives. As doctors we have a very narrow view on things, and we need your help so we can see the bigger picture.
By giving us the view of a normal patient, you really help us to broaden our knowledge, to make sure we don't end up building something rubbish that no one wants. By being a "normal person" and giving us your views, you'll help to keep us grounded, and that's really important for us.

Usually we buy people a coffee and a pastry at a convenient location and end up talking for thirty minutes or so. XXXXXX can confirm this for you. If you're too far away from us, we could arrange to chat on the telephone. It's completely up to you.

If you'd like to help us, please drop me a line at colin.coulthard@itamus.com. If you're not interested then please feel free to ignore this email.

Many thanks in advance,

Colin Coulthard
Co-founder itamus.com"

It's in this format as it explains why we want to talk to them. It reassures them that we don't have anything to sell them. It also makes clear that they are under no obligation.

We think that this is a good format and structure to develop warm leads for customer development interviews. What do you think? How could we improve the text? Please let us know in the comments