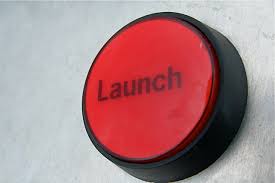 In a previous blog, I wrote about the mistakes that we'd made so far. This is the first part of a series on how we're starting to fix those mistakes, and form a coherent business plan.
Ideas are common
I think that like everyone who starts as an entrepreneur we were very protective of our idea. It was hard-won and precious. We'd spent a lot of time coming up with it. About two years to be exact. We'd had a few others, but this was it. This was the big one. This time next year Rodney, we're going to be millionaires.
If only…
The fact is, ideas are commonplace. Everyone has them, yet very few people act on them. Often we get put off because we don't have confidence in them. We think that it would never work. And because of that we never put them to the test.
What stops us
Partly this is because of availability bias in our thinking. We see all the other ideas that have made it out there and think ours can't possibly compete. However what we're not seeing are all the iterations that the successful ideas have had to go through to get to the stage that they are at now. I guarantee almost every idea out there started at first with a pretty crappy first prototype. It's just that the developer of the idea saw the gold amongst the dirt and continued to refine and refine until they got something good.
I think that the other thing that stops us has to do with how we think about ourselves. As doctors, we only tend to think of ourselves as doctors. Yes, as GPs we are private contractors, but to be honest, most GP surgeries just muddle along. We don't see ourselves as business people. This means that we see "entrepreneurs" as being something different. And because of that, we don't have the confidence to try and make our ideas into reality.
Obviously, we don't agree with this, or we wouldn't be doing what we're currently doing. Yes, we might fail. In fact, later in this series, you'll see that we expect to fail many times. However each time, we aim to learn something new. We've already learned huge amounts. And that way we'll make progress…
Execution, execution, execution...
Anyway, with ideas, what matters is the execution. A good idea is nothing without good execution. On the other hand, good execution can turn a mediocre idea into a winner.
When the iPhone first came out, and they opened it up to app development I had an idea about a universal taxi app on your smartphone. But I did nothing about it! Unfortunately, that means that I destroyed my chance of owning Über…
Whilst we're on the subject, I also had a similar idea for something similar to Deliveroo. Deliveroo is a universal delivery service that allows all restaurants to do home deliveries. Again I did nothing about it. Again, I'm not currently (yet) a billionaire…
BTW if the owners of Deliveroo or Über are reading this, then please contact me through itamus to arrange my royalty cheques…
So the lesson is that although you do need an idea, don't waste too much time on making it perfect. And when you have got one, get working on it. You'll probably be rubbish to start with.
We were.
We're still not where we want to be. But we're a hundred times better than we were when we started…
And next year, we'll be better still. And you will be too if you start now.
Too many ideas
The other thing that nobody told us, is that once you start up, ideas will come to you thick and fast. You'll get used to spotting potential gaps in the market. As you network you'll see other people's ideas that are ripe to be developed in a different way. To be honest, our current problem is not in finding an idea to work on, it's in narrowing down our options to the best ones so that we can focus on them.
So that's what I'm going to blog about next in this series. It's about how we're finding focus and using that focus to make a strategy.
But for now, as promised, here's the most vital step in launching a business…
Get out there and start doing something to make it happen!
Start your market research, get some quotes. Try building it and then sellling it. Or try selling it, and then when you've got customers, work out how you're going to build it.
It doesn't really matter what you do, as long as you get started...
We'd love to hear about your experiences in making your ideas into reality. Have you had ideas that made someone else a fortune? Perhaps you've got further than us in making those ideas into reality? If so, what tips do you have for us? If something stopped you, then what was it?
Please let us know in the comments...
---
If you want to follow us we're @itamuscom and we're also on Facebook
Our website and prototype apps.